Thanks to so many of you we met our goal of thousands of observations in Northeast alpine areas. THANK YOU! But the summer is not over yet. Please take some end of summer photos of plants, fading flowers, and fruit on your next hike!
Not surprising that the most "favorite" plant photo from June was a Lapland Azalea (Rhododendron lapponicum) incased in ice! It is the alpine zone after all. Thank you emdavenport!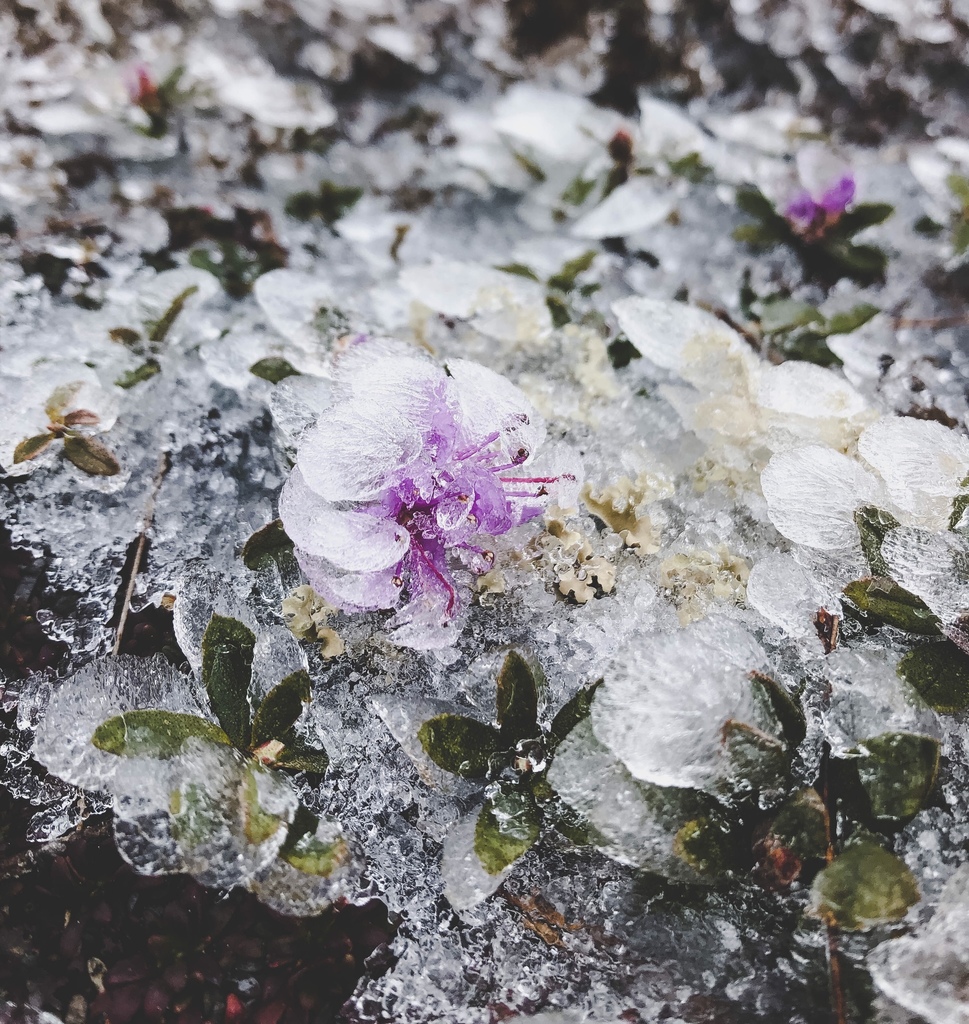 Have any photos on your GPS enabled camera or phone you have yet to upload? Please upload them soon. We plan to start crunching numbers in September and will report back to all of you!
Happy end of summer.
Posted by

gmurray
, August 14, 2019 19:55