The Prescott Farm iNaturalist observation of the month for Februrary 2021 is this Paper Birch by @bethkel.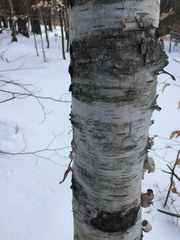 Paper birch or Betula papyrifera is an early successional species. Seedlings don't tolerate shade, so it needs open places in order to grow. Paper birch in the forest at Prescott Farm is just one of the clues that this land has been cleared for other uses and then allowed to grow back up into forest. Paper birch seedlings are unlikely to grow in the shaded understory and shade tolerant species will eventually replace it as forest succession continues.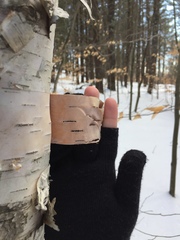 Coming soon! Wondering how to have the best chance of someone identifying your amazing sightings? Each week through March we will post observation tips for different organisms.
Posted by

aspring
, March 03, 2021 15:27