Hello EcoFlora Bioblitzers!
The invasion has begun and we're relying on your help to identify and monitor the spread of invasive plants in Florida. Other than helping us monitor them here, and planting natives while removing invasive plants in your yard you can also contact your local park services and see if they have any invasive removal days to help. Otherwise we have the bioblitzes times below and remember to sign up on the Selby Gardens Website here!
Ready to join the search for invasive species and march with us against these invaders? Check out the September and October Bioblitzes below!
September 15th 9am-12pm Red Bug Slough 5200 S Beneva Rd, Sarasota, FL 34231 with Sarasota County
September 23rd 9am-12pm Robinson Preserve Expansion ADA Accessible Hike (Full rubberized trail and facilities) 10299 9th Ave NW, Bradenton, FL 34209 with Manatee County
October 14th 9am-12pm Crowley Museum and Nature Center 16405 Myakka Rd, Sarasota, FL 34240 collaborating with Crowley Museum and potentially Sarasota County
October 20th 9am-12pm Duette Preserve Wildflower Display 2649 Rawls Rd, Duette, FL 34219 with Manatee County
Don't forget to sign up on the Selby Gardens Website here!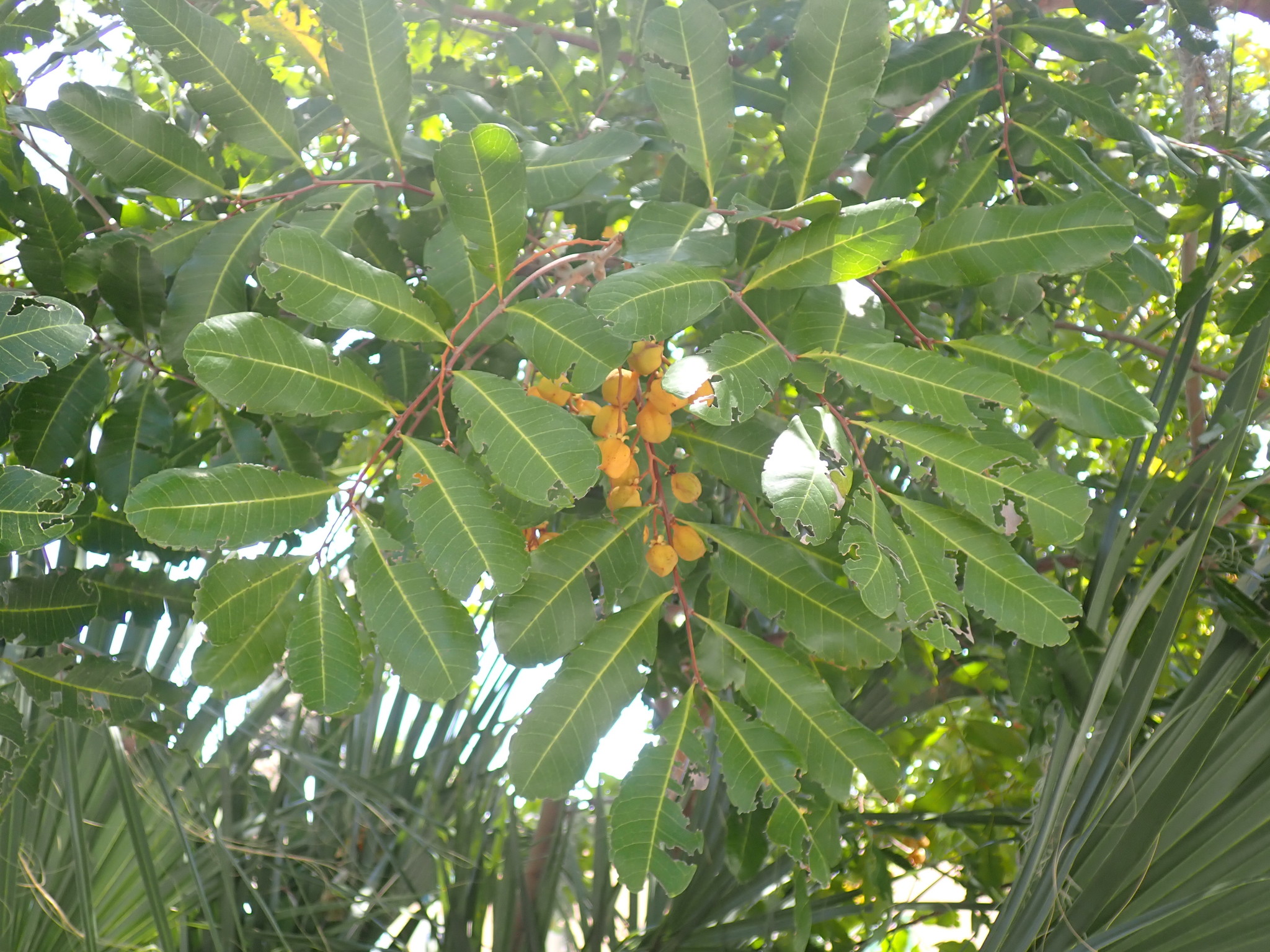 Carrotwood (Cupaniopsis anarcdioides) was once a very common landscape and shade tree in the 1960's in Florida but is now one of the few federally banned plants. Originally brought to Florida for it's showy fruits and shade it rapidly grows, spreads, and forms thickets and is eaten by very few native animals. This forms a monoculture of just carrotwood blocking out all other plants and animals and during the dry season can be a fire hazard.
Having trouble figuring out invasive vs native species? Here's a common guide to many of the confused invasive vs native plant species!

Posted on
September 06, 2022 01:21 AM
by

sarasota_manatee_ecoflora_sean