We came here after our two nights at Chinati Hot Springs, and we only stayed here one night, but it was a nice night. We found out after we got back to Austin that my friend and colleague John Williamson and his wife Rachel Thompson also camped there that night, but we didn't see them there that night.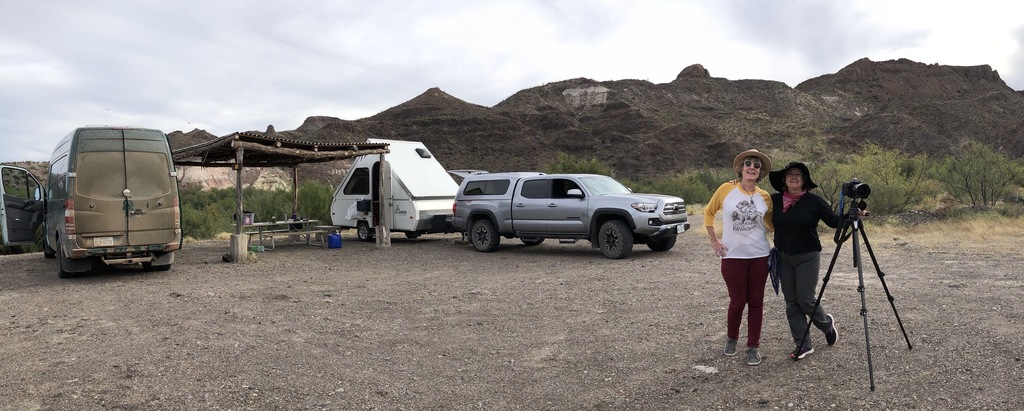 At sunset we headed west on SH 170 to the Big Hill to try to get a good view of the sunset. This was the "high point" of the trip, because it was the tallest hill we went up and it was here that we met a new friend, Praveen Gunaseelan. Lucia tells the story here: https://www.facebook.com/photo.php?fbid=2851757394854674&set=a.102789809751460&type=3.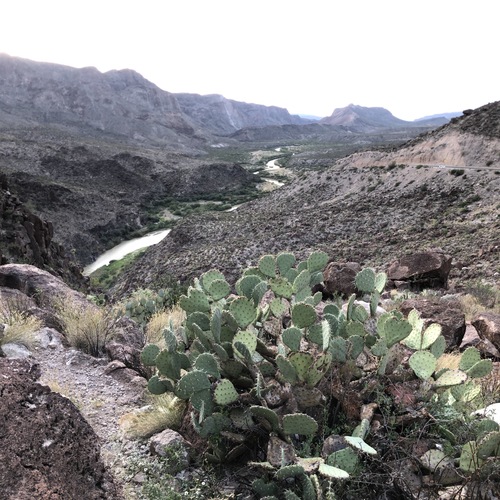 Engelmann's prickly pear (Opuntia engelmannii) on the Big Hill.
Posted by

cliftonladd
, December 11, 2019 04:48