The Travis Audubon Commons Ford Committee visited Spicewood Ranch on January 26, 2020 to talk about land management and prairie restoration on the ranch. We were fortunate to be there on a day when conditions were favorable for prescribed burns to restore and maintain prairie habitat.
Chris Harte, the ranch owner, was there to welcome us on this fine day. Chris has been managing the prairie and savannah habitat on Spicewood Ranch for more than 30 years. He's a past board member of the National Audubon Society, state Audubon Boards in Texas and Maine, and state Boards of the Nature Conservancy in Texas, Florida, and Maine. Because of his lifelong conservation actions, Chris was honored by Travis Audubon with the Victor Emanuel award in October 2019.
Chris and his brother convinced their father and uncle to buy 286 acres just north of the old town of Spicewood in 1972. Since then he has purchased additional parcels to create a 1,300-acre restoration project. Spicewood Ranch received the Texas Parks and Wildlife Department's 2018 Lone Star Land Steward award for the Edwards Plateau.
Many thanks to David Mahler for leading the trip. David's company, Environmental Survey Consulting, is one of the best ecological restoration and native landscaping companies in the southwest. Big thanks also to Terri Siegenthaler, also an expert land manager, for organizing the trip.
Commons Ford Committee members on the trip were Shelia Hargis and Ellen Filtness (Committee Co-Chairs), Andy Filtness, Michael Sims, Janice Sturrock, Cecilia Green, and Terri Siegenthaler. More info on the Commons Ford Committee is on the Travis Audubon web page: https://travisaudubon.org/conservation/commons-ford
Other Travis Audubon members on the trip were Eric Stager, Mark Wilson, Brenda Ladd, and Clif Ladd.
Here's a link to the eBird checklist compiled by Shelia Hargis: https://ebird.org/checklist/S64181644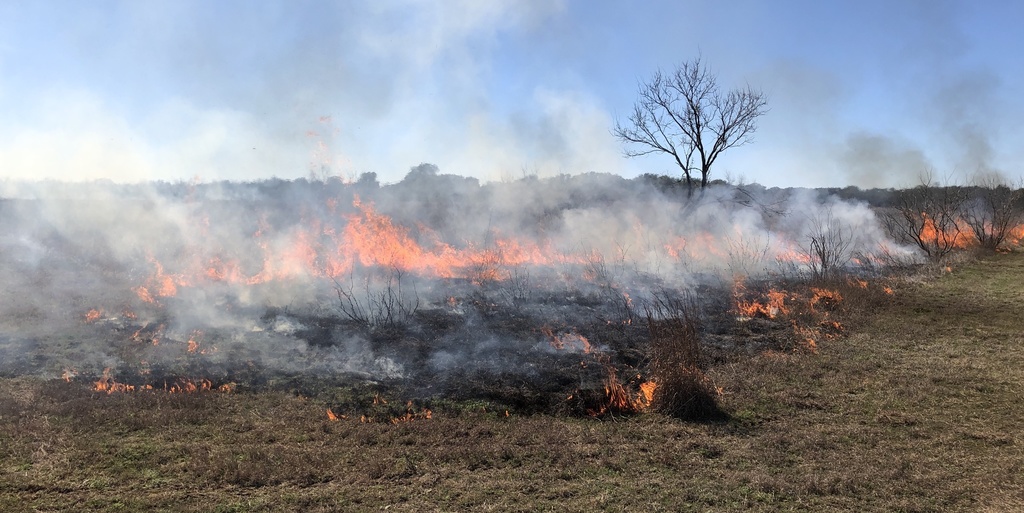 Prescribed fire on Spicewood Ranch, part of the ongoing prairie management efforts.
Posted by

cliftonladd
, February 05, 2020 13:38