I wonder if the algorithm should be changed in order to add this observation to the "Pre-Maverick" project: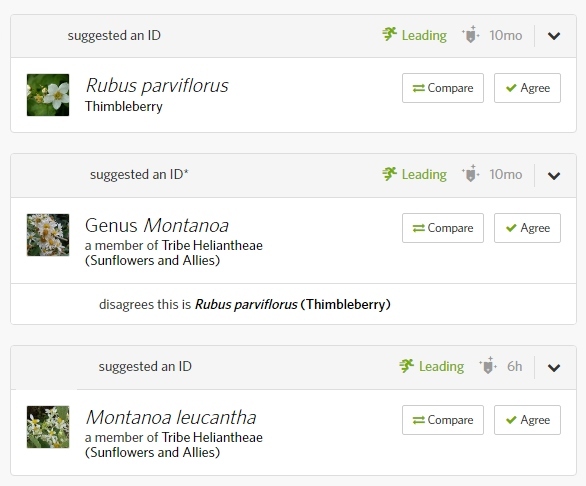 This observation has Community ID (CID) = Dicots.
If an ID Family Asteraceae is added, then the CID becomes Family Asteraceae and the 1st ID becomes Maverick.
If an ID Montanoa leucantha is added then the CID becomes Genus Montanoa and the 1st ID becomes Maverick.
So, it's truly a Pre-Maverick (one more ID is enough to make it a Maverick), but the CID cannot be fixed at rank species with only one more ID.
Shall similar observations be added to the Pre-Maverick project?
Posted on
September 10, 2023 06:19 AM
by

jeanphilippeb