This week, Dmitry Ivanov (@ivanovdg19) posted an image of a Gasteracantha spiny orbweaver that appears to be undescribed in the scientific literature. It's a spectacular animal:
Dmitry is a Moscow-based researcher and says that he found this orbweaver in the central highlands of Vietnam at about 1500 meters, in forest containing the rare, flat-needled Pinus krempfii tree.
Gasteracantha and its closely related genera contain several species that have not been scientifically described, particularly in Southeast Asia. Several of these organisms have appeared iNaturalist. Here are some of them:
Mikael Bauer (@neomorphus) is one of the observers who have shared this magnificent Macracantha species from Borneo:
There's an undescribed species from Saipan in the Northern Mariana Islands, submitted by @jdubman:
And a black, white, orange, and yellow species from Mindanao, Philippines, posted by @carmelo_lopez:
And this very dramatic species from Borneo, posted by @robinjames and others to iNaturalist, has been misidentified in the popular literature as Gasteracantha clavigera, a Philippine species that differs in many respects from this Bornean species: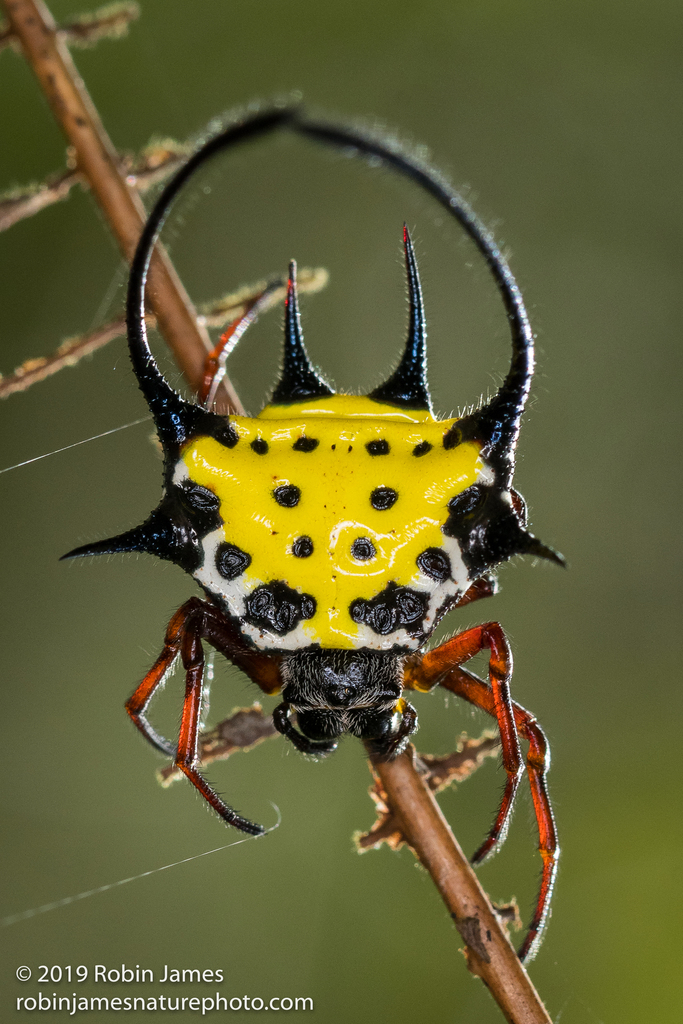 We have an observation field value set up to track these individuals; you can see them all here: https://www.inaturalist.org/observations?place_id=any&subview=grid&verifiable=any&field:Gasteracanthine%20annotations=possible%20undescribed%20taxon
Hopefully iNaturalist and other photo-sharing sites will help lead toward formal descriptions for many of these organisms over the next few years! Thanks to all for sharing their observations, photos, and expertise.
Update - August 2020:
@naufalurfi has posted three observations of a spectacular gasteracanthine recently found on Pulau Sumba in Indonesia's East Nusa Tenggara province by his friend Heri Andri. There's nothing remotely like this species described in the scientific literature anywhere in Asia, as far as we know.
Posted by

djringer
, February 28, 2020 13:24