Plants in the subfamily Asclepiadoideae all have a very interesting morphology. One particularly interesting modification is that the staminate and pistillate parts are fused together into a structure called a gynostegium. The stamens have been modified so that the pollen sticks together to form pollinia. Members of the Genus Asclepias (and some other genera) have a very specialized corona that forms structures called hoods and horns. This morphology is explained in the below longitudinal section.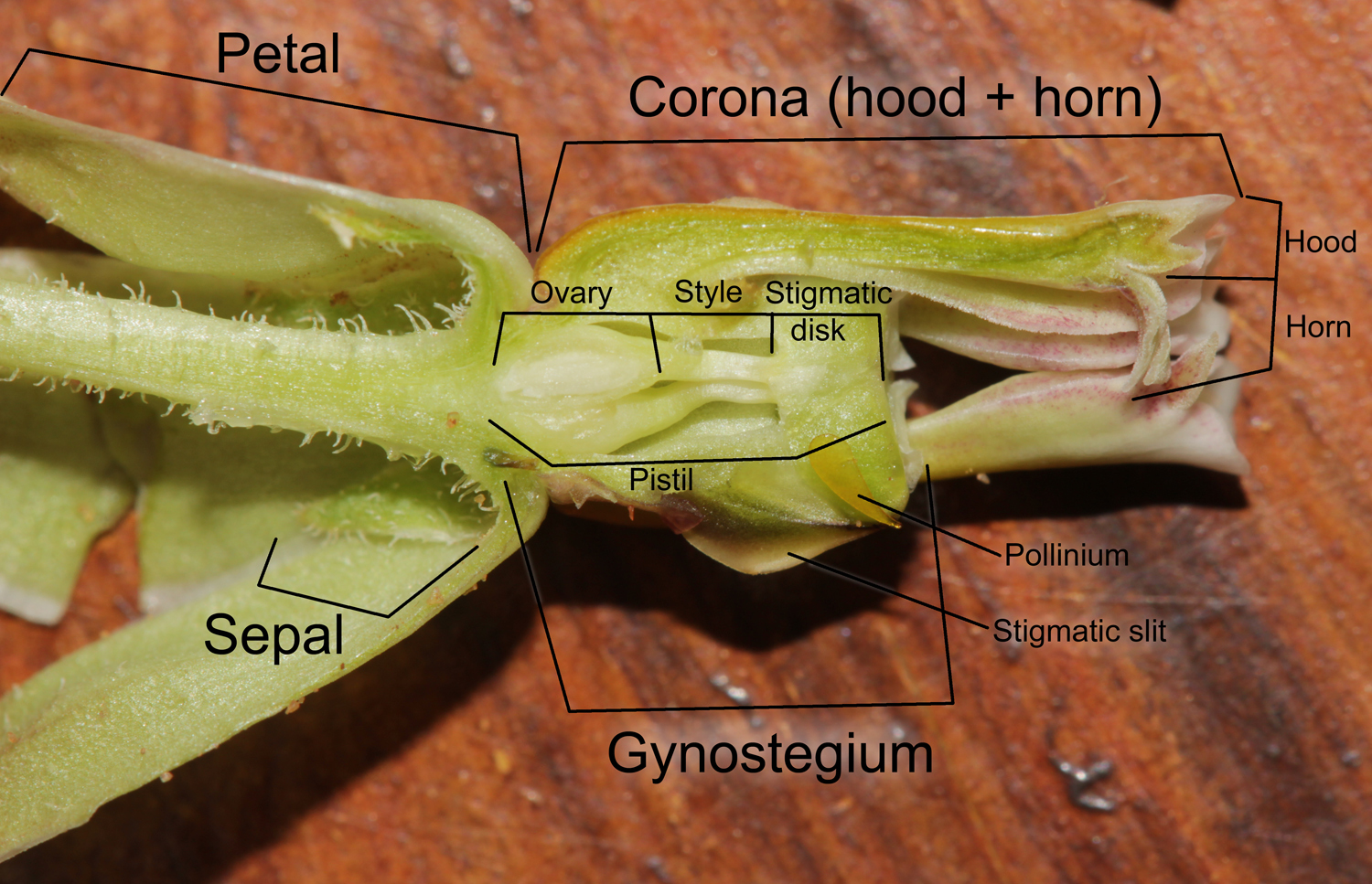 Close-up of a pollinium: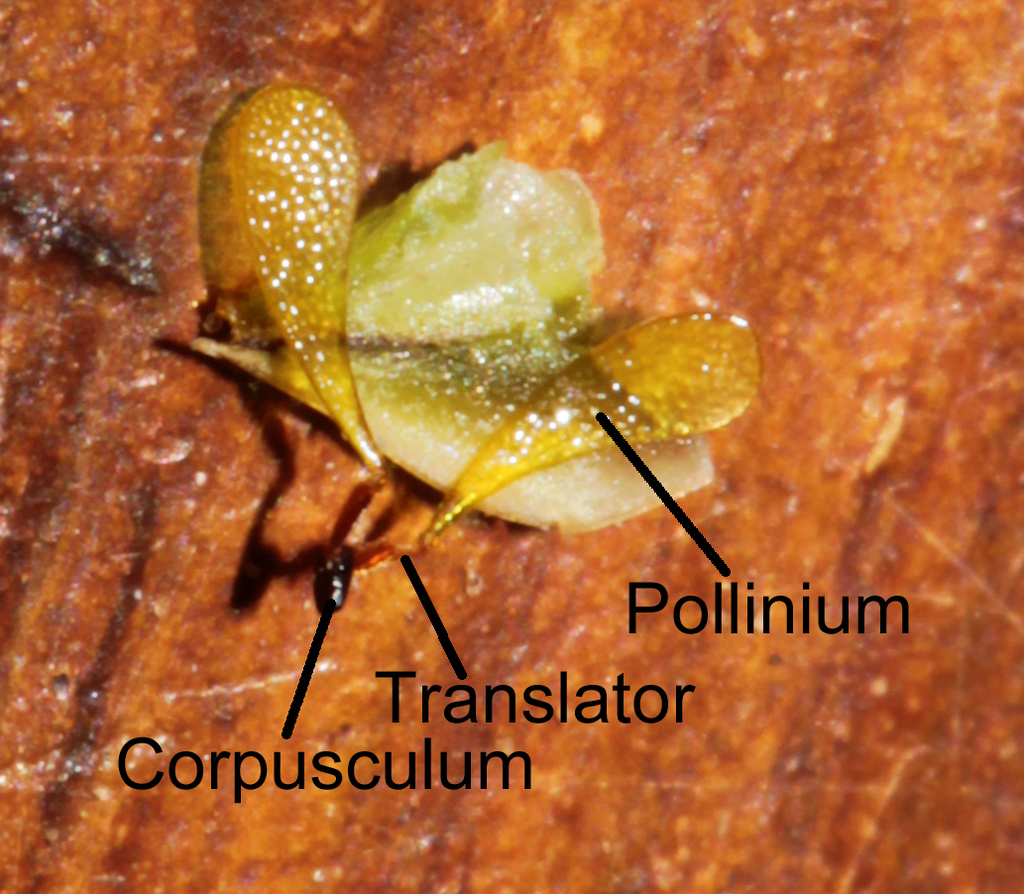 This is what it looks like normally.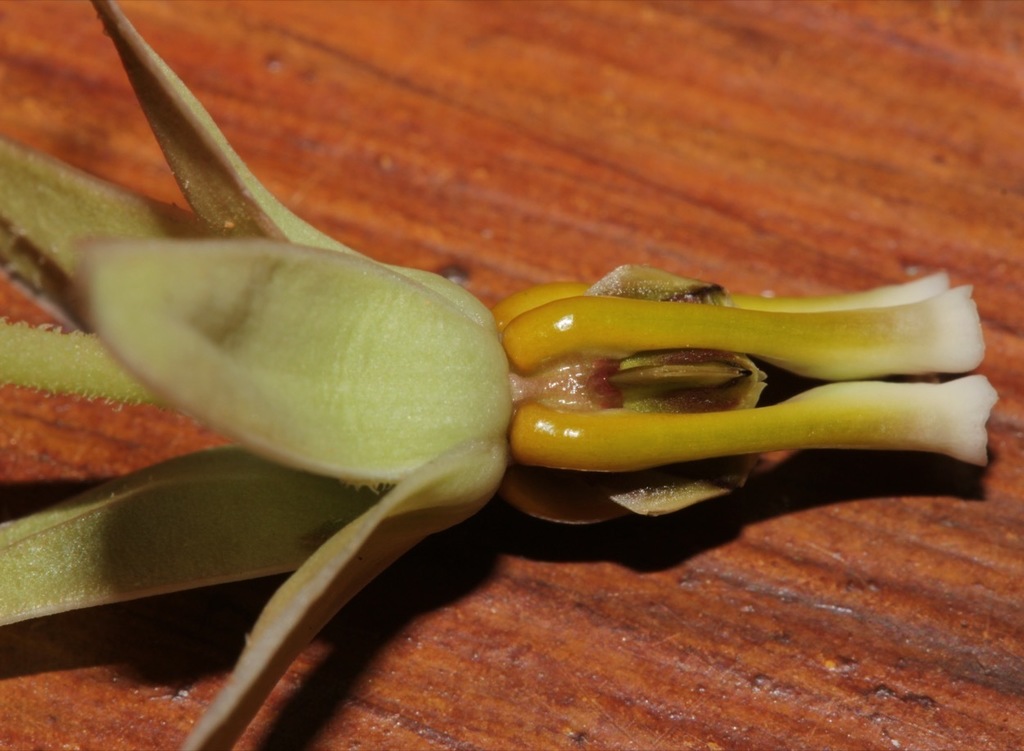 Posted on
November 29, 2018 01:28 AM
by

nathantaylor