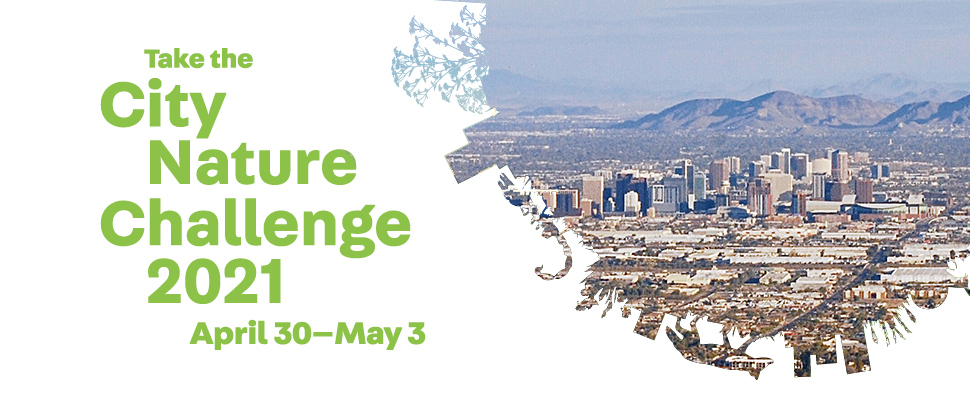 Can you believe it? The City Nature Challenge starts tomorrow! Here are some helpful tips for making observations and ways to stay safe while out and about.
Ways to Observe
Go birdwatching! Arizona is known for a diverse group of birds that migrate from the South you're sure to enjoy documenting and observing birds for the City Nature Challenge.
Set up a bird feeder outside your house and observe the species that visit. You can also set up a hummingbird feeder to attract a greater diversity of birds.
Do you have little ones and don't want to take them out too far? No problem, just observe in your backyard! You can set up a hula hoop in your backyard but if you don't have a hula hoop you can use any object like a jump rope or chalk to outline an area to focus on. Have them watch the area for a few minutes and discuss what they see. You can allow them to take photos with your phone or a digital camera and upload to the iNaturalist.
Temperatures are warming up and if you don't want to be out in the heat you can observe at night by watching your porch light. Take photos of moths, geckos and other nocturnal critters that might come and visit.
Have a bioblitz with friends and set out to observe everything in a particular area.
You can also visit your local neighborhood park and see what bugs, flowers and trees live there!
For more ideas check out this document on finding nature in and around your home.
Observe Safely
Be Prepared
Have water, sunscreen, a hat, snacks, first aid kit and appropriate clothing and footwear
At night, have a light source and wear bright colored clothing with reflective elements if possible
Be sure that your phone or camera is fully charged
Be Alert
Use extra caution when observing near roadways
Be attentive to where feet and hands are being placed
Consider observing with a companion
Be Considerate
Try to not take away from others' experience
Be mindful of blocking pathways or creating noise in quiet areas
Respect wildlife (do not touch, feed, or disturb animals and keep a safe distance)
If you can cover up the animal with your thumb, it's likely a good distance.
Posted by

jenydavis
, April 29, 2021 22:37