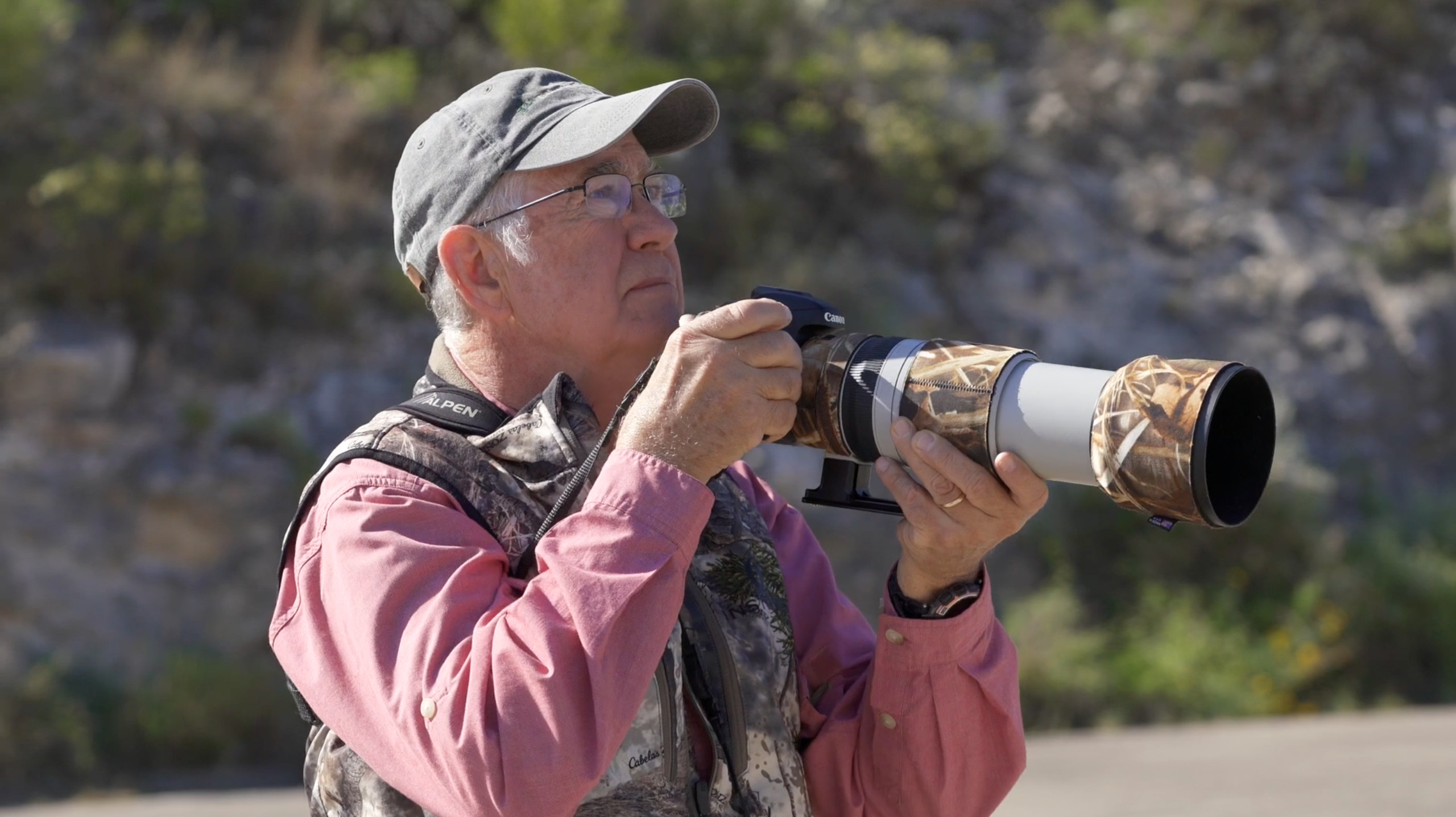 Greg Lasley passed away on January 30th, 2021. Greg was a giant on iNaturalist, as one of our most prolific observers and most helpful identifiers, Greg made iNat a great place to be, starting way back in 2012 when iNat was a whole lot smaller. If you look at a map of all the observations he identified, you'll see he helped people all around the world.
We've written about Greg in the past, so if he helped you on iNat but you didn't know him in person, check out Tony's interview with Greg in 2018 or this Observation of the Week by Greg of a Golden-cheeked Warbler.
I thought the comments on this post would be a good place to share our memories of him. Please be polite and respectful, as Greg was dear to many of us.
I'll go first: in 2015 my friend @robberfly invited me to join a trip he was taking to tour the Rio Grande Valley area with Greg. It turned into a bit of an iNat-a-palooza, but I had a brief chance to get to know Greg in person. He was, of course, a naturalist with knowledge both deep and broad, but my lasting impression was of a consummate gentleman, as generous and kind to others as he was curious about nature. I don't think I heard him utter an unkind word about anyone on that trip, and it was obvious from talking to the many people we met how esteemed and loved Greg was all around the state.
Some random memories from that trip: he thought nothing of driving at 50 MPH in reverse down the shoulder of a state highway to check out some roadkill; he had a giant trash can in his car which I found perplexing and perplexingly useful; his green-boots-and-pink-shirt field combo was both practical and styling. He showed us all kinds of cool creatures, told us a few good (tall?) tales, and led us to some stellar BBQ.
I'll miss him, and my heart goes out to all his friends and family. He clearly inspired and encouraged many people to learn about and appreciate the natural world, both by example and by getting outside with folks and pointing things out, so I know he lives on in every life he touched.